How We Do It
At PRICELESS RESOURCE, we offer a variety of distribution services to our customers. We have been in the distribution business for over 25 years and are dedicated to providing quality products and services to our customers. Our services offerings consist of direct import, distribution, inventory management, and brand management. Each one of our services addresses a different aspect of our customers' needs. Determine how each of these services can be of use to your company.
Direct import
Do you keep running into obstacles when sourcing products from other countries thinking there must be a better way when importing? Many importers try to do it themselves and they often find their sunk costs skyrocketing. When you work with us, you have the opportunity to learn alongside us without the risk of making a mistake.
We have seen hundreds of clients struggling in the eCommerce industry as well as importers selling via traditional channels or importing raw materials. And we've helped them save time and energy by soliciting our expertise. Our service is designed specifically to deal with these issues.
DISTRIBUTION
PRICELESS RESOURCE distributes goods throughout the USA and Canada to the Retail, Online, Premium, and B2B channels. We are prepared to deliver whatever our customers need. Our relationships with major manufacturers make it possible to deliver a quality product in a short period.
We are fully EDI engaged and our proprietary systems are flexible to meet the distribution requirements of any company. To ensure prompt delivery, we operate six distribution facilities strategically located across North America. As a testament to our exceptional service, we have been fortunate enough to service: Amazon, Target, Best Buy, Walmart, Costco, Walgreens, Office Depot, OfficeMax, Staples, and Woot in addition to many other customers of all sizes.
INVENTORY MANAGEMENT
PRICELESS RESOURCE has formed solid relationships with some of the largest global manufacturers over the past 25 years. Our work with Sony, Samsung, Toshiba, Panasonic, General Electric, Nokia, Verizon, and AT&T has delivered exceptional value to our customers by helping these manufacturers and others to reduce the amount of inventory on hand.
We helped our manufacturing partners improve their inventory turnover by minimizing the amount of non-performing products, overstocks, and end-of-life, as well as refurbished goods. Our efficiency in this process saves our customers money and helps to improve productivity within their organizations. In assisting our partners, we seek to eliminate channel conflict by moving purchases into secondary and tertiary markets.
Our Capabilities
Call us today and our talented staff will be happy to help you find what you're searching for! President: Isaac Meisels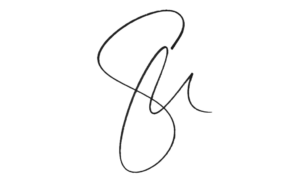 Our products have sold or are currently selling in
retail partners